Project Examples
Alternative Energy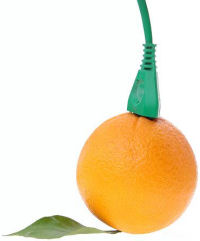 Project 1



Situation:
A university in the Pacific Rim developed an inductive power transfer technology that offered performance improvements over existing technologies from multiple global players. They needed to understand the competitive environment and specific markets/applications as well as an understanding of the best business model for monetizing the technology.

Objective:
To determine the value for a breakthrough by university faculty and students and the most rapid and lucrative approach to capturing value.

Result:
PARAGON identified multiple global opportunities and helped the client attract first stage funding to establish a new venture (HaloIPT) which was acquired by Qualcomm within 18 months for $81 million.
Project 2



Situation:
A U.S. Fuel Cell producer needed to understand the global market for large stationary fuel cells to optimize the planning and development in their next generation line.

Objective:
To understand the large stationary fuel cell market in regards to costs/pricing, output, product performance, the competitive environment, and the potential for subsidies.

Result:
The Voice-of-Market® Forums were conducted in North America and Europe and succeeded in generating the knowledge that led to optimized new product platform development. The client was able to shorten time to development and achieve success with a new designed 'modular' product that required only one product that could be easily be customized to various scenarios. This resulted in tens of millions in product development savings and time to market.
Project 3



Situation:
A contract research enzymes engineering company in Europe was acquired by Bayer for its medical capability and a core group of enzyme engineers were left and needed investment to fund a new company focused on non-health enzyme development.

Objective:
To develop a comprehensive understanding of the value of the client's advantages that would justify first stage funding for 18 months of R&D and commercial development.

Result:
Client received initial funding offers from multiple investors who were allowed to observe the acquisition and interpretation of the business intelligence. The client has rapidly attracted 3 stages of funding and has several enzyme products in commercial development that use several types of cellulosic feedstocks to cost effectively produce biofuels and lubricants as well derivative bio-generated chemicals.
Return to Projects